Making the best out of artificial insemination service in cattle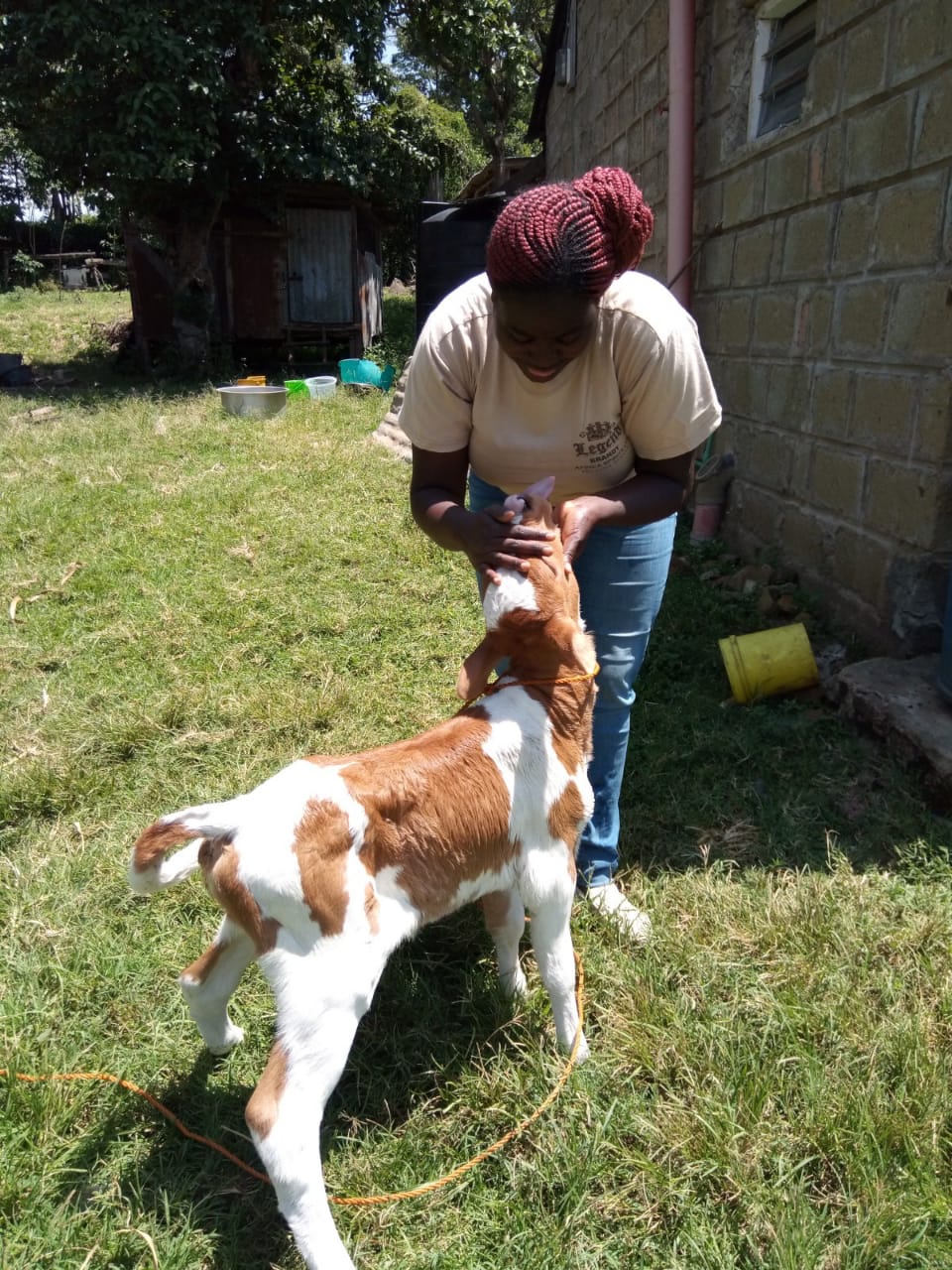 Any average dairy farmer in Kenya is aware of the importance of artificial insemination in dairy cattle. What they may not be aware of is the nuts and bolts associated with the practice and how to make the best use of it. We are going to examine some of these ground rules so you can make the best decision when artificially inseminating your cows.
We are not going to dwell on how artificial insemination is done. I am certainly not going to show you how to insert your arm behind there. Let's leave that to the technicians because, as a farmer, your main interest is to see that the cow is served properly with the right semen. A good guide is here for those who are interested in doing artificial insemination at home.
Our concern here is what you need to know in order to adequately prepare yourself for a successful artificial insemination. We'll look at the persistent question of how much it will cost you to have your cows served. Finding a good inseminator who is always available when the cows are on heat is a major worry to many. Then there are more worries on conception rates, repeats, semen quality and so on.
Farmers have accused AI Service Providers (AISPs) of bad business practices including overcharging, lack of transparency concerning whether imported semen or local, refusing to divulge straw identification details and suppressing use of sire directories as most do not understand how to use them. Due to their ignorance about semen and their breeding value, farmers rarely select semen or bulls to be used for their cows. Instead they rely on the AISPs choice or whatever is available.
These are the foremost concerns that ordinary dairy farmers in Kenya grapple with as far as artificial insemination is concerned. But first we have to know the facts.
The fertility cycle of the cow
The recommended reproductive cycle for a milking dairy cow is as follows:
Calving down should occur with minimum difficulty
Involution (shrinking) of uterus takes 21 days
Follicular development in a well-managed cow should commence 14–21 days after calving down
Open days should not exceed 50 days
Heat periods occurs every 18–24 days
Inseminate the cow 50–80 days after calving
Pregnancy takes 282 days
Dry off the cow 50–60 days before calving
Transition period to calving should be 14–21 days
Any deviation from this cycle will result in decreased reproductive performance of the herd, which has implications on the financial position and the overall farm profitability.
When to inseminate
Inseminate the cows during the last half of standing heat. This also applies when using bulls.
The AM-PM Rule
This rule states that cows that are first seen in standing heat in the morning (AM) should be inseminated in the afternoon (PM) and those observed standing in the evening should be inseminated the next morning. These guidelines will help you understand this rule:
Best fertility is obtained when cattle are inseminated during the last half of standing heat
Carry out routine heat checks to determine the beginning of heat and thus predict the last half of the heat
If heat detection is not routine, inseminate the cows soon after they are first detected in standing heat. Waiting 10 or 12 hours would probably be too late
Note that factors other than timing of insemination can affect conception
Ovulation takes place about 24 to 32 hours after the first signs of heat
Ovulated eggs remain fertilizable for 10 – 20 hours but capability of developing into normal embryos linger for only 8–10 hours
The likelihood of embryonic death increases with time beyond ovulation, hence viable sperm should be at the site of fertilization awaiting the arrival of the freshly ovulated egg
Inseminating too early or too late allows an aged sperm or an aged egg to interact at the site of fertilization and may result in poor conception
All these mean accurate timing! Your responsibility is to ensure conception at first service and minimize repeat services as much as possible. Routine heat detection and timely reporting of the same will enable adequate and timely preparation of the inseminator.
Artificial Insemination Service Providers (AISPs)
Private AISPs comprising individuals, cooperatives and commercial farms take up 96% of the total inseminations done in Kenya. Kiambu, Kirinyaga, Muranga, Nyandarua and Nyeri counties takes the lion's share of about 71% of the inseminations and the rest of the country share the remaining 29%. These statistics gives an indication of how the AISPs are distributed.
You can get AI services from these groups
Commercial farms who have trained AI technicians. Besides inseminating their own cattle, most of these farms extend their services to neighboring farms.
Milk cooperatives that run AI service
Practicing veterinarians and Agrovets that link their services to their practice or farm input stores
Individual AI service providers who run motorized services in response to farmers calls
Small scale farmers are likely identify with the last two categories as they are more versatile and readily available compared to the first two. The annual number of inseminations is projected to increase at an annual rate of 5% to reach 2.3 million in the year 2023. This increasing demand for artificial insemination services will attract more these AISPs. Identifying and having contacts of the AISPs locally available in your area is important so you can contact them whenever you need the service.
The iCow program has an application that can be accessed by farmers through their mobile phones. The application keeps tracks of the cow's estrus cycle and offers access to veterinary and AISPs. I recommend you join the program if it covers your area.
Bull Semen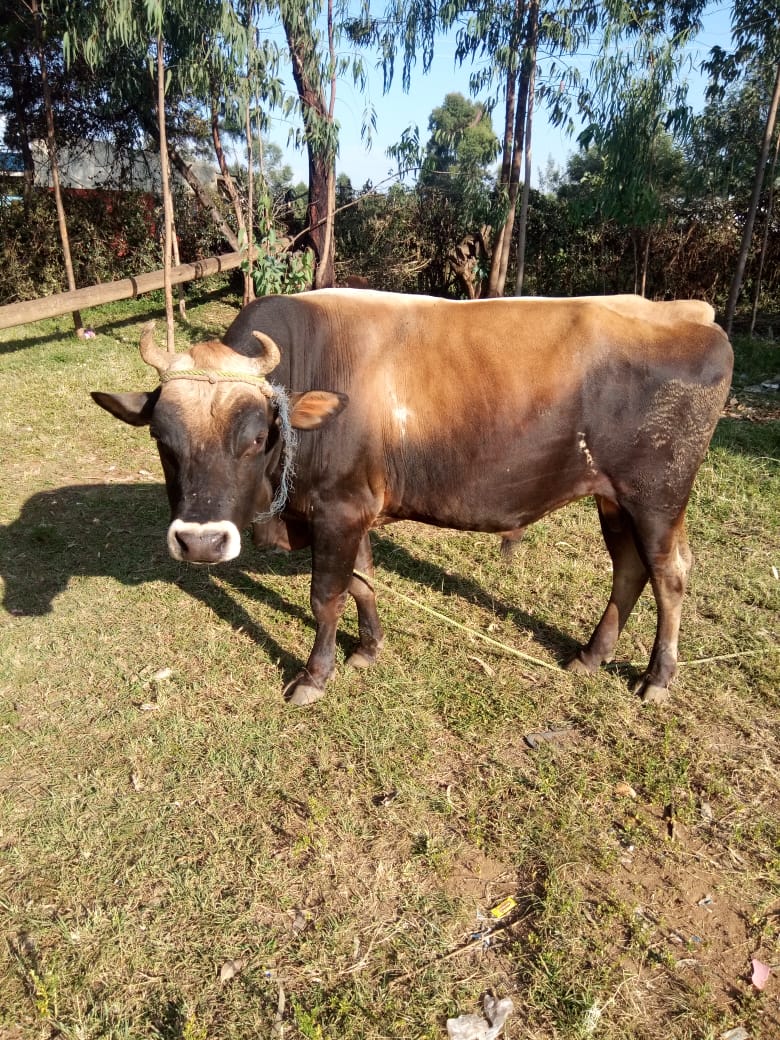 All bull semen are not the same and are ranked based on many factors. The most important ranking factor is traits of economic importance such as milk production, milk solids, longevity, somatic cell count, conformity and pregnancy rates; or some composites such as Net Merit. Thus, based on lineage, bulls will always score better than others and will be priced differently. Demand for the bull in the market will also determine its price together with other factors such as adaptability, whether the daughters are show winners etc. AISPs should always remember that their main business is not to sell semen but to advise the farmer on which bull to use and then provide the semen plus arm service and charge professional fees.
Ordinary semen or locally manufactured semen are not basically inferior. Equally not all imported semen are superior. Semen failures are also common. For example in a batch of 40 straws you may find 5 of them damaged. What you need to know is the semen quality and the bull breeding value.
Who manufactures and distributes bull semen?
A good number of farmers have not appreciated the benefits of proven genetics because of lack of information and knowledge. For AISPs, ordinary semen has the highest rate of return and that's what most go for. Farmers in almost all cases take what is available from the AISPs.
Locally, semen is manufactured by the Kenya Animal Genetic Resource Center (KAGRC), formerly known as Central Artificial Insemination Station (CAIS). The station has more than 100 bulls and through its 42 appointed agents distributes about 45,000 monthly or 650,000 units annually. Agricultural Development Corporation (ADC) Kitale also manufacture and distribute semen.
The country imports approximately 350,000 units of semen annually through around 14 firms from as far as Australia, Brazil, Canada, Denmark, France, Italy, Israel, Netherlands, New Zealand, South Africa, Spain, United Kingdom, and the United States of America. These imports are inspected by the Director of Veterinary Services before they are allowed in. Familiar local distributors representing Genetic Companies include Geneplus Breeders (K) Ltd for ABS Global Inc. Genus, AI Total for Holland, Fleckvieh East Africa Ltd for Fleckvieh Germany and World Wide Sires East Africa Ltd for World Wide Sires.
Some AISPs are wary of distributors, especially importers selling semen directly to farmers. They would prefer that farmers get the semen through them. Unscrupulous AISPs who take advantage of ignorant farmers don't want them to know the cost of semen.
You have a choice as a farmer, especially when you have a large herd of cows that frequently come on heat and want to take charge of the breeding. With good semen storage facilities you can get semen directly from distributors and store in the farm. It makes a lot of economic sense to recruit a resident inseminator and pay them commensurately. Many a times the AISPs are unable to meet your choice of semen. Better results have been recorded on farms that get and store semen in readiness for breeding.
What is the cost of artificial insemination service?
Or rather what should AISPs charge for artificial insemination service rendered to farmers? This question is important when you consider that resources that are employed incur cost and there are bills to pay and families to feed.
The cost of AI service is relative and in most cases a non-issue to keen farmers. What might appear a cheap service that is repeated severally because of no conception becomes expensive in the end. Consider the time lost if no conception occurs, the milk lost, prolonged calving interval and so on. A higher charge paid in a single successful service that results in successful conception is cost effective in the long run.
Businesses use various models to price their goods and services. These models takes into account the best outcome for the entrepreneur in terms of meeting attendant costs, and of course making profit. They would want to maintain customers and expand. When all this is done plainly the cost of goods or services should be an open book.
Common business models would cost artificial insemination services as follows:
| | |
| --- | --- |
| Item/Description | Cost (Ksh) |
| Bull semen | 500 |
| Arms Service | 350 |
| Transport | 150 |
| Lubricant | 50 |
| Glove | 25 |
| Liquid nitrogen | 20 |
| Depreciation | 15 |
| Sheath | 10 |
| Total | 1120 |
AI Cost elements
As much as the market is liberal as well as the fact that AI services were privatized, AISPs have a responsibility to be honest and open to the farmer. Costs will not be the same owing to differences in the cost elements but the farmer should understand why the charges are as they are. However, some AISPs just want to make a kill. For example conventional semen costing KES 350-500 charged at KES 2,500-3,000, imported conventional semen costing 1,000-2,000 charged 4,500-6000, sexed semen costing 2,800 charged 6,000 - 7,000, imported sexed semen costing 3,500 charged 7,000 – 10,000 and embryos costing 24,000 charged 75,000. These pricing differences may have no justification if all other cost elements remain the same.